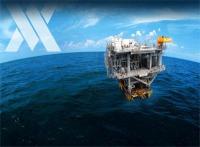 VAALCO Energy, Inc. has appointed Andrew L. Fawthrop to the Company's Board of Directors, effective November 1, 2014. Mr. Fawthrop will stand for re-election at the Company's 2015 Annual Meeting of Shareholders.
Mr. Fawthrop, 62, has deep and broad-based experience in the oil and gas industry, including in West Africa, having served for 37 years with Unocal Corporation and Chevron Corporation (following its acquisition of Unocal in 2005) in numerous international leadership positions. Most recently, until his retirement in 2014, Mr. Fawthrop served as Chairman and Managing Director for Chevron Nigeria.
Prior to his assignment in Nigeria, Mr. Fawthrop served as President and Managing Director for Unocal/Chevron Bangladesh from 2003 until 2007. In his professional career, Mr. Fawthrop has held various positions of increasing responsibility for exploration activities around the world in geographies including China, Egypt, Indonesia, Mexico, Africa, Latin America and Europe.