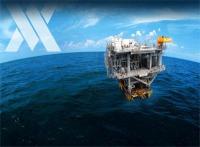 VAALCO Energy, Inc. provided the following update on recent activities.
Previously announced maintenance work on the Company's leased Floating, Production, Storage and Offloading (FPSO) vessel has been successfully completed ahead of schedule and production restarted from the Etame Marin block.
Extensive maintenance and repairs have been performed on the FPSO processing systems including the gas compressor, the high pressure separator, the high pressure flare scrubber, and the installation of a new fuel gas scrubber.
As previously announced, a second potential FPSO shutdown is tentatively planned during the second half of 2014 to upgrade the fire and gas detection systems.