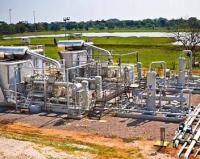 Valerus have been awarded a contract from Pittsburgh-based EQT Corporation to provide 15,000 HP of compression for two compression stations in southwest Pennsylvania.
Valerus will assemble the large horsepower components in their Smithfield, Pennsylvania facility beginning in November. Compression and other mission-critical equipment will be deployed in the Marcellus and Utica shale fields leveraging Valerus and other local companies. Local hiring in the Valerus facility is expected to increase.
The agreement will create a local manufacturing presence and reduce delivery time and transportation costs. This will also be an economic benefit for Pennsylvania through the creation of new jobs to support the region's unconventional gas market, which is expected to grow for decades.