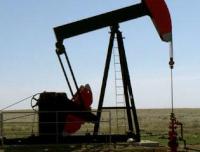 Valeura Energy Inc. has appointed Dr. Tim Marchant to its Board of Directors.
Dr. Marchant brings more than 35 years of senior executive experience in the oil and gas industry in Canada and internationally, with extensive experience in international operations and foreign growth strategies. In a career that spanned 29 years with Amoco and BP, he held senior executive positions in Canada and a number of countries in the Middle East including Egypt, Saudi Arabia, Abu Dhabi and Kuwait. Dr. Marchant is currently Adjunct Professor of Strategy and Energy Geopolitics at the Haskayne School of Business, University of Calgary. He also serves as a non-executive director of Vermilion Energy Inc. and Cub Energy Inc.
Dr. Marchant has a Ph. D Geology, Trinity College, University of Dublin, Ireland. He has also completed the Executive Program at the Ivey School of Business, University of Western Ontario and the Institute of Corporate Directors Education Program.