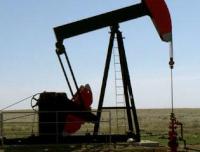 Valeura Energy Inc. has made three new discoveries in Turkey and to provide an operational update for the third quarter of 2014.
"We are very excited to announce the successful results from a new conventional natural gas exploration program on our TBNG JV lands (Valeura 40%) in the sparsely drilled Osmanli area," said Jim McFarland, President and Chief Executive Officer.
"Three exploration wells have been drilled to date on new 3D seismic, all of which have discovered gas, which could potentially add 6 to 7 MMcf/d (gross) to productivity by late October when the wells are expected to be tied-in. Two additional firm exploration wells are planned in this program, one of which has been drilled to total depth and is logging. We expect these results to lead to a number of follow-on exploration, appraisal and development locations in the Osmanli area."