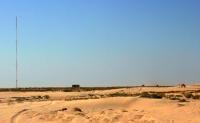 Renewable NRG Systems (RNRG), a designer and manufacturer of decision support tools for the global renewable energy industry, has announced that it has supplied complete resource assessment packages to French developer VALOREM to support their renewable energy project development activities in Africa. VALOREM is currently building a pipeline of five wind and solar farms at various development stages, totalling around 100 MW spread across various North African countries. The French company is also positioned as a service provider in Sub-Saharan Africa.
"RNRG offers genuinely complete measurement systems, which are very valuable to us. The quality of these packages, combined with the outstanding support service provided, are the key factors that contributed to our decision to collaborate with RNRG," says VALOREM senior engineer, Romain Barbot.
The complete systems selected include towers, data loggers complete with communications and autonomous power modules, Class 1 sensors, booms, and cables, as well as winches and ginpoles.
"RNRG is our one-stop shop," explains Barbot. "They greatly simplify our logistics. For instance, centralised shipping reduces customs issues. The packaging is compact, and anchoring RNRG's tilt-up TallTowers™ is quite easy. We do not use concrete, which facilitates both on-site installation and local acceptance. In addition, it is sometimes possible to change the distance between mast and anchors, and this flexibility has been crucial on a couple of occasions. RNRG's after-sales services are very effective and provide the help necessary for instrument configuration, custom clearance papers, and any other issues."