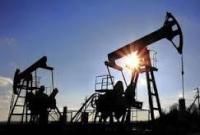 Vanguard Natural Resources, LLC has consummated the previously announced acquisition of natural gas, oil and natural gas liquids assets in North Louisiana and East Texas for an adjusted purchase price of $274.7 million, subject to customary final post-closing adjustments. The effective date of the acquisition is June 1, 2014.
Significant benefits expected from the acquisition:
◾ Immediately accretive to distributable cash flow at closing; ◾ Estimated reserve life of over 23 years based on internally estimated proved reserves of approximately 150 Bcfe; ◾ Working interest in more than 290 producing wells and 78 proved undeveloped vertical drilling locations; ◾ Proved developed production average decline rate of approximately 10%; ◾ LOE costs forecasted to average approximately $1.00 per Mcfe over the next 3 years and production taxes forecasted at 7.75% of revenue; ◾ Forecasted natural gas realization of 115% of NYMEX Henry Hub, oil differential of $(2.50) per Bbl off of WTI and an average NGL realization of 55% of WTI.