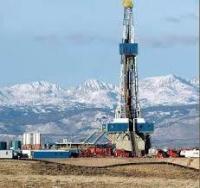 Vanguard Natural Resources, LLC and Eagle Rock Energy Partners, L.P. have entered into an Agreement and Plan of Merger pursuant to which a subsidiary of Vanguard will merge into Eagle Rock for total consideration of $474 million in Vanguard common units and the assumption of Eagle Rock's net debt of $140 million as of March 31, 2015.
As a result of the transaction, Eagle Rock will become a wholly-owned indirect subsidiary of Vanguard. The transaction, which has been approved by the boards of directors of both companies, will be a tax-free unit-for-unit transaction with an exchange ratio of 0.185 Vanguard common units per Eagle Rock common unit.
The consideration to be received by Eagle Rock's unitholders is valued at $3.05 per Eagle Rock common unit based on Vanguard's closing price as of May 21, 2015, representing a 24% premium to Eagle Rock's closing price on May 21, 2015. Vanguard and Eagle Rock expect the transaction to close in the third quarter of 2015. The merger is subject to customary closing conditions, including the approval by both the Vanguard and Eagle Rock unitholders.