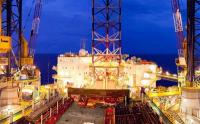 Vantage Drilling Company announced that Sigma Drilling Ltd. has terminated the construction contract for a new, high-specification drillship with STX Offshore & Shipbuilding Co. Ltd.(STX).
STX had notified Sigma that it was suspending activity on the project on August 29, 2013 due to efforts to restructure their operations and finances. Since that time, the parties have negotiated to move the project to a mutually agreed shipyard.
Due to a lack of progress in these negotiations, Sigma sent STX a termination notice dated January 8, 2014. In conjunction with the termination, Sigma has informed STX that it will claim a refund of its payments made to the shipyard plus interest, which is protected by a refund guarantee provided by an independent financial institution.