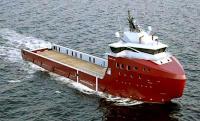 Vard Holdings Limited (VARD) has secured a new contract with Island Offshore for the construction of one offshore support vessel. The total value of the contract is close to NOK 300 million.
The vessel is scheduled for delivery from Vard Brevik in Norway in 1Q 2016. The hull of the vessel will be delivered from Vard Braila in Romania.
The Island Offshore Group is a leading provider of services to the offshore industry managing a fleet of 27 vessels.