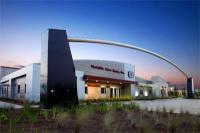 Variable Bore Rams, Inc. has named Cameron McCreary as sales account manager, announced President Hines M. "Chip" Marshall, Jr.
Based in San Antonio, TX, McCreary will be responsible for expanding sales and revenue in the west and south Texas regions. He will establish productive, professional relationships with key personnel within his accounts while cultivating existing company relationships. McCreary's role also requires management of tickets and invoices within his area.
Previously, McCreary held two positions at Drilformance as a city sales representative and a field sales representative. He has also worked with National Oilwell Varco (NOV) and Hughes Christen Company. Additionally, McCreary has completed various bit selling solutions courses and seminars.