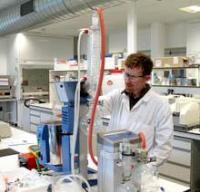 Velocys plc has appointed Ross Allonby as a Non-executive Director with immediate effect.
Ross Allonby has also been appointed as a member of the Audit Committee, Remuneration Committee and the Nomination and Governance Committee.
Mr Allonby is a Founder, Managing Partner and CEO/CIO of First River Capital Partners LLP, an integrated advisory, origination, structuring and investment management business providing companies in emerging markets with debt financing solutions.
He was formerly Head of Emerging Markets (EM) Credit Trading at Bank of America Merrill Lynch, responsible for EM direct lending, loans, structured credit trading, EM special situations, EM distressed/high yield and EM flow trading. Prior to joining Merrill Lynch, he was a Director in the Capital Markets Group of Standard Bank, London, and had previously been a Vice President at Goldman Sachs. Mr Allonby is a UK citizen and resident in the UK.