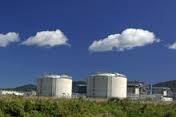 Gran Tierra Energy Inc. says that Verne Johnson has elected to retire from Gran Tierra Energy's Board of Directors effective August 18, 2014.
Mr. Johnson, age 70, was one of the founding members of Gran Tierra Energy's Board of Directors in early 2005, and has been a valuable member of the Audit Committee, Reserves Committee, and Chairperson of the Compensation Committee.
"I would like to thank Verne for his contribution to Gran Tierra Energy as one of the original directors from the beginning of the company and throughout its extraordinary growth," commented Jeffrey Scott, Chairman of the Board of Directors of Gran Tierra Energy. "His contributions and vast experience helped steer the company through the difficult start-up phase and have been invaluable as the company evolved into the established explorer and producer it is today," concluded Mr. Scott.