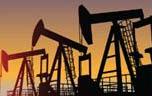 Victory Energy Corporation has executed a Letter of Intent and Term Sheet for a proposed business combination between the two companies. The business combination is contingent on the signing of a definitive merger agreement, which will contain customary terms and conditions.
The parties expect that the business combination will involve the issuance of equity by Lucas to Victory's shareholders with no cash payment being made. The parties also expect that upon completion of the business combination, the shareholders of Victory and Victory's partner Navitus Energy Group will own more than a majority of outstanding Lucas shares.
The letter of intent contains a binding exclusivity provision that requires the two companies to work toward a definitive merger agreement to the exclusion of other potential merger partners. Victory and Lucas are also negotiating the terms of a funding agreement that is intended to provide the capital necessary for Lucas to satisfy its obligations for several Eagle Ford wells, critical accounts payable and to provide Lucas with necessary working capital during the period prior to the consummation of the business combination.