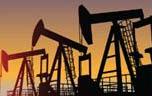 Victory Energy Corporation has sold its Permian Basin Lightnin' property in Glasscock County, Texas to an unnamed buyer for $4,080,000. The transaction closed on June 5, 2014.
Victory's 20% working interest and 15% net revenue interest in the Lightnin' property was acquired through a March 2012 transaction with the operator, Hannathon Petroleum. The first of four wells was drilled on the property in late 2012. The most successful of the four wells (Cotter 6 #2) was brought into production in March of 2014.
All four vertical wells targeted the Spraberry trend, with a focus on the stacked Wolfcamp, Strawn, Fusselman and Cline formations. Daily net production to the company interest was approximately 36 BOE at the time of the sale. The Lightnin' property generated a 63% Internal Rate of Return ("IRR") for the 25 month period the Company held the property.