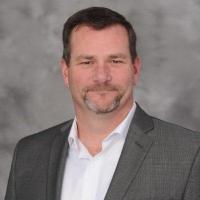 Derrick Goddard has been named President of Viking Pump, Inc. Goddard has fulfilled the role of Interim President since July 2016, in conjunction with his role as General Manager of Viking Pump Canada.
Goddard has been with Viking Pump / IDEX Corporation for 27 years. His years of product experience include roles with Corporate IT and Viking Pump Canada as Director of Operations as well as being a Six Sigma Black Belt. Most recently, Derrick has held the role as General Manager for Canadian and European Operations for Viking Pump.
"I have had a long history with the people of this organisation, and I am enthusiastic about the opportunities unfolding and growth potential in the future," says Goddard.
The focus will continue to be on developing solutions for target applications, learning from successes in the LACT (Lease Automatic Custody Transfer) market. Viking will continue to develop its existing products with the help of the enhanced research and development capabilities, like 3-D printing and a newly renovated research lab.
"Viking is focused on efficient and expeditious product development and testing. The new investments have positioned us to be much quicker to market with product solutions," he says.