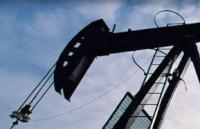 Virginia Hills Oil Corp. and Pinecrest Energy Inc. says that Virginia Hills and its wholly-owned subsidiary 1834163 Alberta Ltd., ('AcquisitionCo') have entered into an agreement with a private oil and gas producer, hereafter PrivateCo, pursuant to which Virginia Hills, through AcquisitionCo, will purchase all of the issued and outstanding common shares of PrivateCo for total consideration of an aggregate of 4.0 million share purchase warrants of Virginia Hills, 10,600 common shares of Virginia Hills and the assumption of approximately $11.8 million in debt. Each Virginia Hills Warrant will entitle the holder to purchase one Virginia Hills Share at a price of $0.50 for a period of three years.
Terms of the PrivateCo Acquisition
Pursuant to the terms of the Amalgamation Agreement, each shareholder of PrivateCo will receive: •(i) 0.09119 of a Virginia Hills Warrant; and •(ii) 0.0002417 of a Virginia Hills Share, for each PrivateCo Share held. Certain third party services providers of PrivateCo will also receive an aggregate of 1.171 million Virginia Hills Shares as satisfaction for services rendered to PrivateCo.