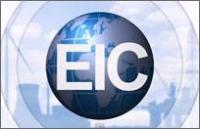 The latest EIC Monitor report paints a mixed picture of activity across the global upstream, midstream and downstream sectors in Q3 2014, with a large decline in upstream activity balanced out by a similar percentage rise in downstream activity. The midstream sector has remained steady, with a very small decline in the number of major contract awards made since the last quarter.
London, 30 October 2014: The global oil and gas industry has followed a gentle downward trajectory of project contracting activity in the last quarter (Q3: Jul-Sept 2014), with 139 contracts placed, a decrease of 7% compared to 149 in Q2 2014, and a significant 22% decrease on the 178 contract awards made in Q3 2013, according to the EIC Monitor quarterly report from the Energy Industries Council (EIC).
Upstream contracting activity in Q3 2014
In Q3 2014, a total of 40 major contracts (EPC, FEED and Subsea/SURF) were awarded across 35 upstream developments, a significant decline of 41% from 68 awards in Q2 2014, and a 49% decline on Q3 2013 figures. The decline reflects the slowdown in global upstream project activity, largely due to rising costs. A total of 22 EPC contracts, 12 FEED contracts and 6 Subsea/SURF contracts were awarded in Q3 2014.