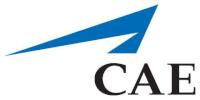 Vroon has selected CAE to provide Vroon Team Culture (VTC) training as part of an ongoing safety and performance initiative to enhance employee competencies. The training programme will further strengthen Vroon company values and culture, encouraging employees on board and ashore to maximise the benefits of working together as an integrated borderless team.
Workshops will focus on building increased understanding and awareness of the importance of optimal ship-shore teamwork and communications and will demonstrate how maximisation of team resources can have a significant impact on efficiency and in providing a competitive edge in caring for Vroon business partners.
The training programme will be rolled out to officers and management staff at key locations across the Vroon Group, forming part of the company's comprehensive Training Road Map and long-term commitment to improving personal skills and communications.
"At Vroon, we are confident we have found an experienced partner to help reinforce and strengthen our Company culture, values and competencies; a partner able to provide training at the very highest industry standards," says Diederic van Keulen, Group Head Crewing, Vroon. "CAE's impressive track record in human-element training with oil and gas majors and in the aviation industry proves it is the right company to help us raise the bar when it comes to teamwork and cooperation between our employees on board and ashore."
"We are delighted to provide Vroon Team Culture training as part of Vroon's impressive commitment to improve teamwork and communication on board and between ship and shore," says Jan van Engelen, VP & Regional Director, CAE. "VTC training is a separate but complementary programme to the impressive Vroon Leaders in Safety cultural training programme."