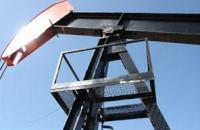 Waldron Energy Corporation has entered into a purchase and sale agreement ("Agreement" or "Transaction") with Maple Leaf 2013 Oil & Gas Income Limited Partnership for total proceeds of $7 million to sell a 3% gross overriding royalty (GORR) on its existing land base. The Agreement is subject to customary closing conditions and consents and is expected to close within two weeks. The effective date is June 10, 2014.
Transaction is Accretive to Waldron Shareholders
The Transaction crystallizes accretive value for the Corporation's shareholders and provides an immediate improvement to the balance sheet, as the proceeds from the sale of the GORR will be used to reduce total corporate indebtedness.