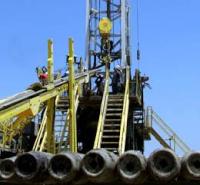 Warren Resources, Inc. announce its preliminary capital budget and production guidance for the full year 2015.
Warren is projecting approximately $80 million of capital expenditures in 2015, with primary focus on developing its Marcellus shale assets. For the full year 2015, Warren expects production volumes to range between approximately 41 Bcfe to 43 Bcfe, a 95% increase over the midpoint of projected 2014 production, primarily due to the increased production volumes from the Marcellus assets acquired in August 2014. Warren expects natural gas volumes to comprise approximately 85% of total production in 2015.
The Company is also reaffirming its prior production guidance for the full year 2014 of 1.10 – 1.12 MMBbls of oil and 14.50 – 15.25 Bcf of natural gas.