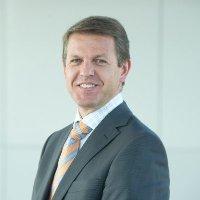 Weir Oil & Gas, upstream provider of pressure pumping and pressure control equipment and services, has announced the appointment of Ronan Le Gloahec as managing director EMEA region, effective immediately.
Le Gloahec will lead the Weir Oil & Gas business unit, which is headquartered in Dubai, United Arab Emirates. He will have responsibility for manufacturing and service of pressure control equipment, rotating equipment, OCTG Tubular products as well as Operational and Maintenance contracts with end user E&P companies and national oil companies across the Middle East, Africa, Caspian and Europe regions.
"Weir Oil & Gas offers world-class manufacturing and engineering capabilities in the UAE, coupled with stellar operations and maintenance integrated services," says Ronan Le Gloahec, managing director, EMEA region. "I'm honoured to join such an exceptional global company with an unparalleled 146-year history in the industry."
Before joining Weir, he was senior vice president at Welltec A/S holding the responsibility for the executive management of Welltec in the Middle East and Asia Pacific region.
Prior to joining Welltec in 2011, Le Gloahec was the Europe, Caspian and Africa well services vice president for Schlumberger where he was responsible for the executive management of Cementing, Pressure Pumping and Coiled Tubing Services for the Area. Le Gloahec spent 15 years with Schlumberger where he held various technical, service delivery, commercial and line management positions in North America, Middle East, Asia Pacific, Europe/Caspian and Africa with the Well Services and Completions Technology Segments.
"We are immensely pleased to welcome Ronan to Weir," says Paul Coppinger, president of Weir Oil & Gas. "Ronan is a highly-respected industry professional with deep knowledge of the oil and gas sector in EMEA and his experience will be invaluable to Weir in driving forward our expansion in this crucially important part of the world."
Le Gloahec holds a master's degree in chemical engineering, environment/water treatment from Ecole Nationale Superieure de Chimie de Rennes, France.