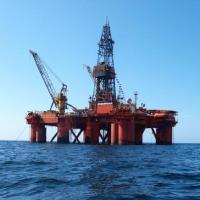 The Petroleum Safety Authority (PSA) has given Wellesley Petroleum AS (Wellesley) consent for exploration drilling in block 33/9 in the North Sea.
On behalf of the licensees of production licence 881, operating company Wellesley has applied for consent to drill an exploration well in block 33/9 in the North Sea.
We have granted consent for this.
The well to be drilled, 33/9-22 S, will investigate a prospect named "Goanna".
The drilling site is between the Statfjord and Snorre fields in the north-west sector of the North Sea.
The site has the following geographical coordinates:
61° 23' 08.85" N
01° 57' 34.31" E
Water depth at the site is 226.5 metres.
Drilling will begin at the end of August and last at least 35 days.
Well 33/9-22 S is the first exploration well for which Wellesley is the operator on the Norwegian Continental Shelf.
The well is to be drilled by the Deepsea Bergen mobile drilling facility.
Deepsea Bergen is a semi-submersible mobile drilling facility of the Aker H-3.2 type, built at Aker Verdal in 1983. It is owned and operated by Odfjell Drilling. It is classified by DNV GL and registered in Norway.
Deepsea Bergen was issued with an Acknowledgement of Compliance (AoC) by the PSA in December 2001.