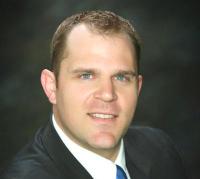 Wellsite Rental Services, LLC, a comprehensive, rental equipment provider for the drilling and production sectors of the oil and gas industry, has appointed Blair Faucheaux as controller.
Faucheaux's responsibilities include the management of all financial matters and support to the management and ownership teams. He will oversee projects such as cost control, asset utilization, inventory management, budgeting, forecasting, tax planning, audits and the development of monthly and yearly financial statements.
Faucheaux holds experience as a corporate chief financial officer and controller and has worked in public accounting settings. He graduated from McNeese State University with a Bachelor of Science in accounting. He is a Certified Public Accountant (CPA).