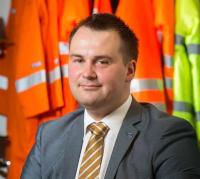 Norway-based Wenaas will be attending Norway's largest oil and gas exhibition, Offshore Technology Days (OTD) where the company will be taking the opportunity to showcase results from its latest research, launching the brand new winter range.
The range, which builds on initial findings from the company's ongoing arctic workwear research venture, Petromaks, is specifically designed for the North European oil and gas market, as E&P activity moves increasingly north. Included in the launch are the new Offshore Winter Gloves, new Offshore Winter Antistatic Coverall and the new Oilmaster 2 footwear range.
Wenaas undertakes routine product research and development as part of their endeavour to lead the way in raising the standard of quality and safety within the industry. The company displayed its commitment to R&D when it was called upon earlier this year as a key partner in the Petromaks project which aims to develop a brand new concept of cold weather protection for the industry.