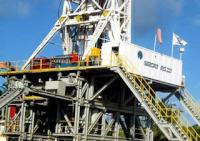 Wentworth Resources Limited announces an update on its financial position.
The Company has subsequently drawn an amount of $5.6 million on an existing $20 million credit facility (the "Facility") with a Tanzania-based bank, TIB Development Bank Limited (TIB), relating to Mnazi Bay Concession development and operating costs that were incurred and paid for by the Company prior to executing the Facility in December 2014. These unrestricted funds will be used for working capital purposes and significantly improves the Company's short-term liquidity.
Wentworth expects the remaining amount of the Facility to be sufficient to meet ongoing Mnazi Bay Concession development capital activities (drilling of the MB-4 development well and construction of field infrastructure tying in our existing gas fields to the government-owned pipeline infrastructure) that are planned for the first half of 2015.