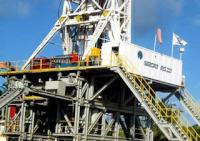 Wentworth reports that Q4 2015 gross gas production into the pipeline and directly to a power plant in Mtwara averaged 46 MMscf/d, with production averaging 55 MMscf/d during the month of December 2015.
To date, growing gas demand from the power sector has been impacted by delays experienced in commissioning the new Kinyerezi power plant and the conversion of the Ubungo power plant from diesel to gas.
These delays are considered to be short term in nature and all of the power generation facilities that will utilize Mnazi Bay gas in the generation of electricity are expected to become fully operational during Q1 2016.