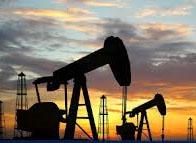 West Texas Resources, Inc. has acquired a 10% working interest (7.5% net revenue interest) in a natural gas prospect located in the Birnie field in Motley County, Texas.
The working interest concerns 5,760 leased acres in the Palo Duro Basin prospect. The operator and leaseholder is Escopeta Oil and Gas Corporation. The operator intends to commence drilling the Cogdell #1-02 well to test the Upper Permian Cogdell Formation. The Cogdell #1-02 will offset the Cogdell #1-01 well drilled in 2003 by Legacy Exploration.
According to Stephen Jones, CEO of West Texas Resources, "The Palo Duro Basin presents significant opportunities for oil and gas development. We are pleased with this acquisition and we are very excited to be a part of this project."