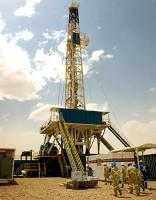 WesternZagros Resources Ltd. announces that Eric Stoerr has resigned from its board of directors effective February 18, 2014 for personal reasons. Mr. Stoerr joined the board of WesternZagros in August 2012 as an appointee of Crest Energy International LLC (Crest) following Crest's initial strategic investment in the Company.
Crest has indicated that it will continue to support WesternZagros through its remaining appointee on the board, Mr. John Howland, and it reserves its right to nominate a replacement board member for Mr. Stoerr pursuant to the terms of the Investment Agreement between WesternZagros and Crest.
Fred Dyment, Chairman of the Board stated: "On behalf of the Board and management, I would like to thank Eric for his support and valuable contribution to the Company and wish him all the best in his future endeavours."