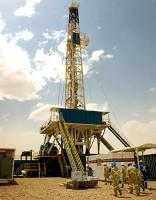 WesternZagros Resources Ltd. has implemented a number of precautionary measures on its Garmian Block in the Kurdistan Region of Iraq where our assets remain safe and secure. The measures are to ensure the safety of employees, contractors and equipment following the recent curtailment of a number of third-party oil field services.
The measures include the temporary reduction of operations and relocation of non-essential personnel away from field locations and company regional offices. As a result, the final stage of the Company's Sarqala-1 well workover has been suspended. Despite these measures, preparations continue for the additional development of the Sarqala oilfield.
"Although there has been no direct impact on our operations to date, after a careful review of the industry conditions, we have taken these steps. We anticipate that this will be a brief interruption and we are planning to promptly resume our work once industry conditions stabilize," said Simon Hatfield, WesternZagros Chief Executive Officer.