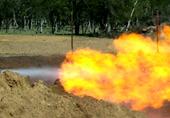 WestSide Corporation Limited is pleased to advise that the Board has appointed Mr Robert Neale as Chairman and Mr Mike Hughes as Managing Director of the Company, effective immediately.
Founder and former chairman Mr Angus Karoll will remain on the Board as a non-executive director. The Board thanks Mr Karoll for his contribution as Chairman over the past five years.
Mr Karoll said Mr Hughes, who joined WestSide as CEO last month, brought to the Board a broad range of skills gained while running oil and gas businesses in Asia and Australia and invaluable experience working within Queensland's emerging export CSG to LNG industry.