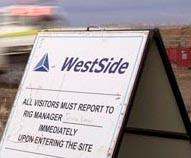 Meridian SeamGas gas field operator, WestSide Corporation Ltd is pleased to announce that its Share Purchase Plan has closed heavily oversubscribed and has raised A$7.45 million.
On 2 October 2013, WestSide announced the Company had successfully raised A$8 million through a placement of 44,444,444 new shares at A$0.18 each and was initiating a Share Purchase Plan (SPP) at the same price targeting an additional A$2 million.
Chairman Mr Robert Neale said the Board had opted not to exercise a right to scale back applications due to the overwhelming level of shareholder support and the flexibility this gives the Company to accelerate and optimise its field development plans.
"We're delighted by the strong and enthusiastic response from our shareholders which further reflects increasing confidence in the Company's prospects," Mr Neale said.