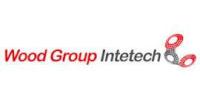 Wood Group Intetech (WG Intetech) has developed a new software platform for analysing global well component reliability data. Called iQRA, the tool provides operators with valuable insight to make better, more informed decisions about the selection of well and oilfield components - enhancing asset performance and safety.
Responding to the industry demands to have ready access to a broad set of validated component reliability data, WG Intetech has designed a solution to harness this information in a single, secure location.
Based on the ISO-14224 standard, iQRA supports critical decision-making by giving users the ability to benchmark their reliability figures against a global dataset and extract safety critical element (SCE) failure statistics and mean-time-to failure (MTTF) data. iQRA is a feature-rich platform that comes with quality-assured, trustworthy data. The cloud-based tool allows users to construct their own queries and generate information instantly, from anywhere.