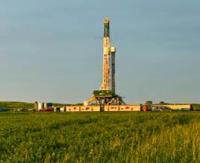 Whiting Petroleum Corporation says that, at Whiting's special meeting of stockholders held earlier today, Whiting stockholders overwhelmingly approved the issuance of Whiting common stock required for Whiting to acquire Kodiak Oil & Gas Corp. ('Kodiak') in an all-stock transaction.
Approximately 78.5% of the outstanding shares of Whiting common stock voted, and of those outstanding shares that voted, approximately 98.8% voted in favor of the issuance of common stock to acquire Kodiak.
Separately, the shareholders and securityholders of Kodiak also approved proposals related to the transaction at a special meeting of Kodiak securityholders.
Kodiak will apply for a final order of the Supreme Court of British Columbia for approval of the Arrangement on December 4, 2014. Assuming receipt of court approval and the satisfaction or waiver of all other conditions to closing, Whiting expects that the Arrangement will close on December 8, 2014.