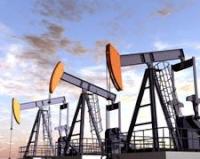 Australian energy company WHL Energy Limited report that the seismic vessel the CGG Viking II has mobilised to the Otway Basin and is currently deploying its equipment.
The La Bella 3D Marine Seismic Survey (MSS) in offshore Otway Basin permit VIC/P67 is expected to commence around 15 November, once the Viking II has completed a smaller survey for Origin Energy. The La Bella survey will cover a total of 867 sq. kms and is expected to take 34 days to complete. WHL Energy is Operator of the seismic survey.
CGG's state-of-the-art broadband seismic surveying technology (BroadseisTM) technology will be employed in order to provide a high resolution image of the subsurface geology of La Bella gas field and surrounding exploration prospects. The survey is also being undertaken in an area of high environmental and community sensitivity and as such WHL Energy has undertaken stringent measures to meet the regulatory obligations and respect the community expectations to protect the environmental and community interests in the area.