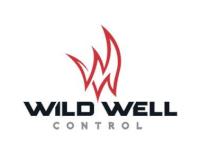 Wild Well Control, Inc. introduces its exclusive well control training certification program designed to meet the ever-changing needs of the industry by offering a complete selection of action-oriented well control training curricula, which includes both team and individual well control simulator exercises. A first in the industry, Wild Well's well control training certification program can provide, at the student's / company's request, a Competency Report based on the individual simulator exercises, which can be forwarded to the company for their internal HR documentation and to identify additional training requirements if needed.
While continuing to offer IADC and IWCF well control certification options, Wild Well enters the certification arena with a strong 40-year history as an industry-recognized leader in global well control operations, engineering and training services. In 2014, Wild Well trained more than 13,000 students at its well control training centers located throughout the US, UK and Middle East.
The Wild Well certification program meets the standards of other well control certification programs yet further enhances its offerings by focusing on job-specific tasks that provide skill-specific competencies through the use of individualized computer simulations, team-based solution development for well control scenarios and student-driven discussions.