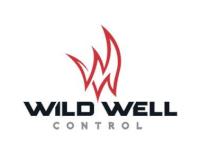 Wild Well Control, Inc., a Superior Energy Services company and a global provider of well control and engineering services, has announced that its DeepRange™ tool, in conjunction with its 7Series riserless intervention system, has successfully performed full plug and abandonment operations on four subsea wells in the Gulf of Mexico. These wells are a part of a larger plug and abandonment campaign which began earlier this year.
"The new tools and techniques used on this project have already exceeded expectations," says Martial Burguieres, Wild Well VP of Marine Well Services. "Our methods offer reduced costs while maintaining full BSEE compliance."
Each of the first four wells used the new DeepRange tool to isolate an outer annulus by circulating a minimum of 200 feet of cement in place and pressure testing the plug as per BSEE regulation.
"This new technology and methodology will help operators reduce their subsea P&A liabilities as riserless operations represent dramatic cost reductions when compared to traditional subsea P&A operations," says Burguieres.