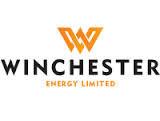 The Operator (CEGX) of the White Hat 20-1 vertical well has reported that the White Hat 20-1 vertical well has recently commenced production and has produced 777 barrels of high quality crude oil over a period of 8 days from 1,518 barrels of total fluid.
Oil cut is about 51% which is within the normal range for Ellenburger production in the area. Winchester and the Operator (CEGX) are encouraged by the well to date and are considering drilling an offset well after observation of production for about 30 days. This will also enable the estimation of reserves for the well.
The White Hat 20-1 vertical well was drilled to 7,088 feet and casing was run after the well encountered oil shows in the Ellenburger Formation. The well was cased with 7 inch production pipe, so that a horizontal leg could be drilled from the well bore at a later date if desired.
The White Hat 20-1 vertical well also has additional log interpreted oil zones behind pipe that remain untested.
Managing Director of Winchester, Neville Henry, commented, 'We are cautiously optimistic that this inexpensive vertical well will be Winchester's first commercial oil well. The performance of the well to date exceeds our expectations. The Ellenburger is a conventional reservoir with good porosity but has regional potential similar to unconventional plays. Our understanding of the oil systems in the area is steadily improving as our experienced technical team work through the extensive data base and add new wells and seismic. This is good news for Winchester's shareholders'.