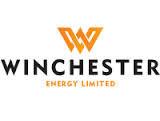 Winchester Energy Limited is pleased to report that testing of a second interval in the Ellenburger Formation in the White Hat 21#1 vertical well is underway. The well Operator, Carl E Gungoll Exploration LLC has reported today on the testing of a new interval at a shallower depth than the first successful test interval which was announced by the Company on Friday 28 August 2015.
This second interval is 50 feet (15.25 metres) in height and has been perforated and on 1 September 2015 recovered 101 barrels of oil, 42 barrels of water together with some gas (unmeasured rate) over approximately 12 hours. Oil and gas flowed consistently between swab runs and the oil/water ratio was increasing.
The Operator has decided to continue to produce from this interval for the next few days while preparing for installation of permanent production equipment (pump, tanks, compressor etc.).