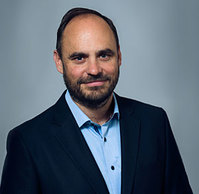 Wintershall has announced Hugo Dijkgraaf as new Managing Director of its Norwegian subsidiary. Dijkgraaf will take on the position in November this year, pending the appointment by the Wintershall Norge supervisory board. Dijkgraaf has been with Wintershall since 2000 and currently holds the position of Vice President and Project Director of the Maria development, the company's flagship development in Norway.
"I am proud to take over from Bernd Schrimpf and I look forward to continue working with all our talented people. With the solid foundation laid over more than 10 years in Norway, I firmly believe that we will successfully deliver our development projects Maria and Skarfjell and continue as an active and profitable player on the Norwegian Continental Shelf in all exploration, development and production stages," says Dijkgraaf.
Over the past 17 years, Dijkgraaf, a Dutch citizen, has held various technical and managerial positions in Germany's largest internationally active oil and gas producer. He holds a Master's Degree in petroleum engineering and has worked across a broad range of disciplines including subsurface, strategic planning, development and operations, including offshore platform management. He gained extensive international experience in Wintershall's worldwide core regions: Germany, the Netherlands, Argentina, Libya and Norway. Over the last 5 years he has been responsible for the development of the Maria field, which is managed out of the Stavanger office.
Dijkgraaf succeeds Bernd Schrimpf, who has managed the company since 2010 and who will retire. Until his successor takes over, Schrimpf will continue as Managing Director. "It's been an amazing journey. When I came to Stavanger I didn't foresee such a rapid development from pure exploration to a full-scale oil and gas company, and in fact one of the largest producers on the Norwegian Continental Shelf. The whole organisation has contributed to this success," says Schrimpf.