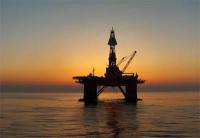 eDrilling says that working closely with Wintershall together with our partner, Maersk Training, eDrilling helped improve the planning phase, and optimize drilling performance, with an increased focus on safety of exploration well 6406/2-8. The information gathered in wellPlanner and wellAdvisor helped to make the right decisions during well construction and led to a flawless P&A phase of this well. Offset wells in this area have used up to 25% of their total time in P&A, this well used 12%.
The well was drilled as a vertical exploration well in Haltenbanken, in the Imsa prospect, in the Norwegian Sea. The drilling was carried out using Transocean Arctic, a semi-submersible drilling rig owned and operated by Transocean. The LWS (Live Well Support) service was started on 4th. February 2015. The initial start-up phase in this section was to ensure a proper test&tune phase in order to verify model simulations for further drilling operations. Thereafter hydraulic-simulations, risk analyses, and 3D visualization of the wellbore were conducted on a daily basis. On a daily basis eDrilling and Maersk Training representatives participated in the operational meetings to advise and support the exploration department.
Wintershall Norge is the operator with an ownership interest of 40 per cent. The other licensees are RWE Dea Norge AS (30 per cent) and Repsol Exploration Norge AS (30 per cent).