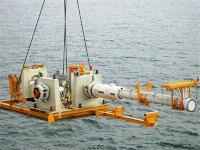 Kongsberg Oil & Gas Technologies AS (KONGSBERG) has been awarded a 3-year contract by Wintershall Holding GmbH for provision of its hosted SiteCom® real-time data aggregation and visualisation solution for well construction.
All real-time, planned and historical data from all of Wintershall's drilling activity worldwide will reside in a central SiteCom repository facilitating monitoring, distribution, visualisation, analysis and interaction, as well as exchange with Wintershall's existing portfolio of third-party D&C applications.
This will give Wintershall's global team of engineers and geologists the ability to collaborate seamlessly whether they are located at the rigsite, a local office or in Wintershall's main support hubs in Kassel, Germany, Rijswijk, Netherlands, or Stavanger, Norway.