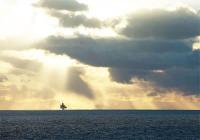 Wintershall, a 100% BASF subsidiary, is further optimizing its portfolio by divesting assets in the four non-operated fields Knarr (20%), Veslefrikk (4.5%), Ivar Aasen (6.4615%) and Yme (10%) on the Norwegian continental shelf to Tellus Petroleum AS, a recently acquired 100% subsidiary of Sequa Petroleum N.V.
At the same time, Wintershall is reducing its share in the own-operated Maria Development by 15% to 35% and has gained Tellus Petroleum as a further partner to develop this field, for which the plan for development and operation (PDO) was recently submitted. The package Wintershall is selling to Tellus Petroleum also includes equity stakes in seven exploration licenses in the vicinity of the Knarr, Maria and Ivar Aasen fields and in the Barents Sea, as well as ownership interests in the Utsira High Gas Pipeline (3.8769%), the Edvard Grieg Oil Pipeline (2.5846%) and the Knarr Gas Pipeline (20%).
The agreed purchase price for the transaction is US$ 602 million, of which US$ 40 million is subject to the Maria Field development being approved by the Norwegian Ministry of Petroleum and Energy. In addition, Tellus Petroleum will make a further payment of up to US$ 100 million depending on the development of the oil price in the period from 2016 to 2019. The transaction is expected to close by the end of 2015 – subject to approval by the relevant authorities – and will be financially retroactive to January 1, 2015.