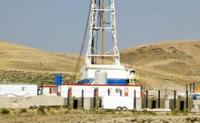 Wood Group Intetech (WGI) has appointed Colin Underwood as global business development manager.
Drawing on his extensive experience of software delivery in the oil and gas sector, Colin will be responsible for both leveraging and building the global capability of WGI. Working with the company's regional representatives, he will ensure that international efforts for business development, client support and product enhancement are effectively coordinated, so that projects are delivered as seamlessly and efficiently as possible.
Underwood brings with him more than 30 years of industry experience, working across a broad range of disciplines and in a variety of geographical and cultural settings. In that time he has accrued an impressive track record in the development, delivery, and assurance of technology-based transformation programmes, projects and managed services. Most recently, he was programme manager at Schlumberger Information Solutions based in Europe, the UAE and US.