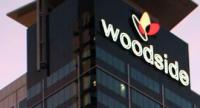 Woodside has been awarded new exploration permits offshore New Zealand, as part of the New Zealand Government's 2013 Block Offer.
Woodside has been awarded permit 55793 in the Taranaki Basin (covering an area of 2418 km2) and permit 55794 in the Great South Basin (covering an area of 9835 km2).
Woodside has 70% equity and New Zealand Oil & Gas Limited (NZOG) has 30% equity in the exploration permits. Woodside will be the Operator.
New Zealand provides an opportunity to explore frontier and emerging basins with oil plays, complementing Woodside's deepwater exploration capabilities.