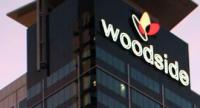 In December 2014 Woodside entered into a binding transaction with Apache Corporation to acquire Apache's Australian Wheatstone LNG and Balnaves oil interests and Kitimat LNG project interests in Canada, for an aggregate purchase price of US$2.75 billion and an expected closing adjustment of approximately US$1.0 billion.
The Australian Wheatstone LNG and Balnaves oil component of the transaction successfully closed on 2 April 2015 and was subsequently announced to the ASX.
The component of the transaction relating to the Canadian Kitimat LNG project successfully closed today, 10 April 2015 for a purchase price of US$854 million, including US$354 million in adjustments for reimbursement of net expenditures on the project, changes in working capital and other customary adjustments for the period between the effective date, 1 July 2014, and closing.