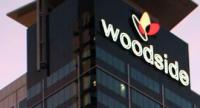 Woodside has received retention lease renewal offers for petroleum retention leases WA-28-R, WA-29-R, WA-30-R, WA-31-R, WA-32-R, TR/5 and R2, from the Commonwealth-Western Australia Offshore Petroleum Joint Authority and the WA Minister for Mines and Petroleum. Woodside has 30 days to accept the retention lease renewal offers.
On 22 June 2015, Woodside and the other Browse Joint Venture participants also executed the Browse FLNG Development Domestic Gas and Supply Chain Key Principles Agreement (KPA) with the State of Western Australia.
The KPA sets out the Browse Joint Venture participants' commitment to negotiate a Development Agreement with the State reflecting agreed principles for the application of the State's Domestic Gas Reservation Policy and the establishment of a Western Australian anchored supply chain to support the proposed development.