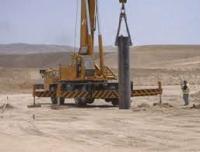 Oil Search Limited has received a non-binding indicative proposal from Woodside under which Woodside would acquire all of the shares in Oil Search for a consideration of one Woodside share for every four Oil Search shares held. The Proposal is expressed to be subject to the following conditions:
Completion by Woodside of satisfactory due diligence on Oil Search; •Execution of a mutually acceptable confidentiality agreement; •Oil Search granting an agreed period of exclusivity; •Oil Search obtaining support from key stakeholders and shareholders; and
Woodside being satisfied that the transaction is likely to be supported by the PNG Government on acceptable terms.
The Proposal would also be conditional on the parties entering into a binding Implementation Agreement.
If the above conditions are satisfied and the Proposal does proceed, the transaction would itself be subject to further conditions precedent, including Oil Search shareholder, Court and Papua New Guinea regulatory approvals. Wooden SPA Solutions UK - The Best Value Wooden Saunas, Baths, BBQ and wood fired hot tubs