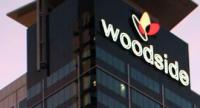 Woodside Petroleum Ltd (Woodside) has selected 8over8's ProCon Platform to enhance the management of contractual obligations across its portfolio of projects and operations.
ProCon enables owner operators of large capital projects to establish a commercial firewall against value leakage from mismanagement of unforeseen change orders, missed contractual obligations and poor interface management of the portfolio of capital project contracts.
ProCon embeds discipline in the management of project contracts through standardization of the language and terminology that underpin contractual communications, a comprehensive communication audit trail, and automated monitoring of obligations and risk. Actionable analytics and predictive insights give advance warning of potential overruns and change requests that require management attention.