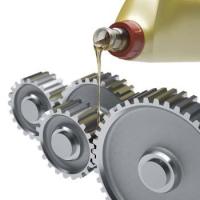 According to a new report published by Allied Market Research titled, "World Lubricant Additives Market – Opportunities and Forecasts, 2015-2022", the lubricant additives market is poised to reach USD 17,153 million by 2022, with a CAGR of 2.6% during the forecast period. The dispersants and viscosity improvers segment leads the lubricant additives market with more than three-fourths of the market share. Automotive lubricant additives application segment accounted for more than two-thirds of the market share and is expected to grow at a CAGR of 2.6% (in terms of volume) from 2016 to 2022.
Lubricant additives are helpful in optimising the performance of lubricants and other functional fluids, as these addendums provide protection from corrosion and wear in conjunction with regulating deposits and fluid thickness. The key elements that drive the lubricant additives market growth include, rising automotive industry, increasing transportation by marine and aviation, and stringent emission regulations. However, higher drain intervals of high grade lubricants inhibit the market growth, owing to lubricant solutions with decreased maintenance, costs and servicing.
Heavy duty and passenger car lubricants segment dominated the automotive lubricant Additives market in 2015, generating more than four-fifths of the market share collectively. These segments are estimated to grow with a CAGR of 2.4% and 2.6%, respectively, during the forecast period. Metalwork fluids and industrial engine oils accounted for more than 80% in 2015. Among different types of lubricant additives, anti-wear agents are expected to grow with a highest CAGR of 3.8%, owing to the enhanced mileage and emission standards expected from OEMs by governing bodies.